"When once you have tasted flight you will forever walk the earth with your eyes turned skyward, for there you have been and there you will always long to return."
Leonardo da Vinci 1452-1519
1981 Cessna 425 Conquest I
Registration: N345TP Serial Number: 4250005
Total Time: 4,043 Hours Price: $995,000
Only 4,043 Hours Since New
Engines: 474 Hours Since Overhaul 3,600 TBO
Propellers: 0 Hours Since Overhaul in April 2013
Dual Garmin GNS-530, Both Are WAAS Enabled
Aspen Avionics Pro EFD-1000 PFD
King KMH-880 IHAS (EGPWS, Traffic)
XM Weather Link
Phase 2,3 Inspections Completed in November 2012
Phase D Inspection Completed in June 2012
Gorgeous New Paint and All Leather Interior July 2010
SID Completed at Yingling Aviation in May 2010
Aft Body Strakes Increase TAS to 270+ Knots!
Operated by the same Austin,TX family for six years
Aircraft for Sale
Austin Aircraft Sales Austin TX, Austin Texas, Aircraft For Sale TX, Used Planes for Sale TX, Used Airplanes for Sale Texas, Planes for sale Texas, Pre-owned Aircraft For Sale TX, Used Aircraft For Sale Texas, New Aircraft For Sale Texas, Jets For Sale TX, Piston Singles For Sale TX, Piston Twins For Sale Texas, Used Twin Engine Planes for Sale TX, Used Twin Engine Aircraft For Sale TX, Turboprops For Sale TX, Cessna Citation For Sale TX, Beech Baron For Sale, Beech Bonanza, Beech King Air, Hawker 800XP, Bombardier Challenger 604, Commander 115TC, Rockwell 115TC, Hawker Beech Premier, Cessna Citation XLS, Citation III For Sale, Piper Saratoga SP, Piper Saratoga II TC, Brad Lee, Bradford W. Lee, Texas Pilot, Airplane, used planes for sale, Cessna Conquest, SID, Pre-owned Cessna Mustang for Sale, Citation for Sale, Cessna Golden Eagle, Cessna Chancellor, Cessna 425, Cessna 421C, Cessna 414, Cessna 340, Cessna 182, Cessna 182R, Cessna Skylane, Logbooks, Beech B55 Baron For Sale, Cessna Sovereign, Beech Pressurized, Baron 58P For Sale, Cessna P210, Cessna Pressurized 210, General Aviation Serves America, Cessna 310Q, Aviation Consultant, Honest, Fair, Reliable, Experienced, Established, Local Broker, Cessna Riley Rocket, Beech T-34 Mentor For sale, T-34 Warbird, Central Texas Used Aircraft For Sale, Excellent Value, Beech King Air F90 for sale Texas, Lear Jet 35A, Aviadesign Spar Strap, Raisbeck Wing Lockers, New Paint, New Interior, Low Time, No Damage, One Owner, Partnership, Co-owned, Shared, Ownership, Citation Excel For Sale, Cessna Mustang Partnership Austin Texas, Citation 510, Citation 525, Citation 560, Citation 500, Citation 501, Citation 550, Citation SP, Citation CJ, Beech C90, Beech 200, Beech B200, Beech F90, Beech E90, Charter, Import Aircraft, Export Aircraft, International Sales, Aircraft Acquisition, Garmin 530, Garmin 430, Garmin 600, Garmin 750, Glass Panel, Aircraft Broker, Aircraft Brokerage, Cessna 400, Corvalis For Sale, Air Conditioned, Turbo 210, T210, Loaded T-210, Certified For Flight Into Known Icing, Intercooler, Corporate Owned, Private Owned, Cessna 182T, Pristine, Like New, Immaculate, Beech A36 Bonanza, Aerostar 601, 601P, 700, Aerostar 702P, Black Max Propellers, Blackmac Propellers, Conquest, Blackhawk, Pratt 135A, Blackhawk XP -135A, Engine Upgrade, McCauley 4-Blade Propellers, Super King Air 300, Raisbeck Wing Lockers, Raisbeck Aft Body Strakes, ESP, Eagle Service Plan Gold, Dallas Airmotive, Pratt and Whitney Overhaul, Aerostar 702P For Sale, Machen Superstar
Please Click On Pictures Below To Enlarge
Partner wanted for Citation Jet and King Air B200
Please call for details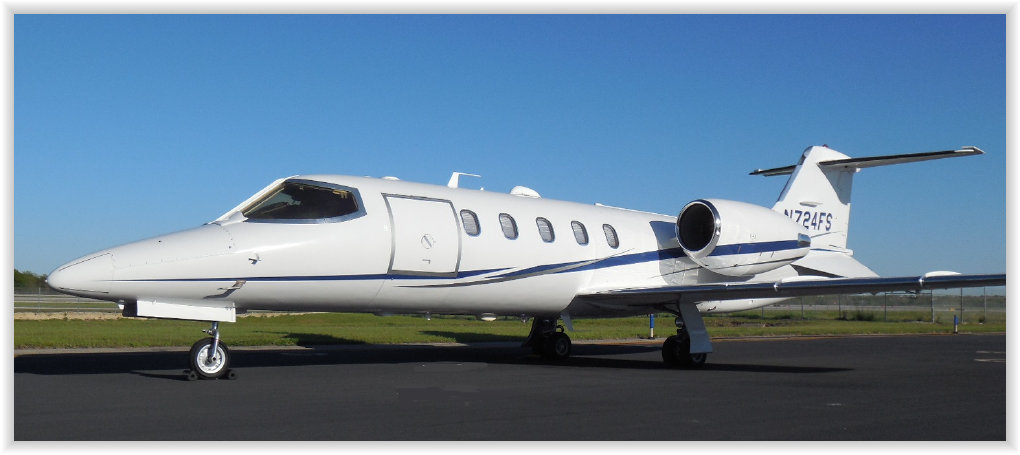 1985 Blackhawk XP Cessna 425 Conquest I
Registration: N425PG Serial Number: 4250200
Total Time: 4,209.1 Hours Price: $1,249,000
663 Hours Since Blackhawk XP 135A Engine Upgrade
McCauley 4-Blade Propellers, Recently Overhauled
Sperry SPZ-500 Autopilot/ Flightdirector
Collins Proline Avionics
Bendix/King EFIS-40 Two Tube EFIS
RDR-2000VP Airborne Weather Radar
CESCOM Maintenance Tracking
Hangared in San Marcos, Texas
Blackhawk
-135A Engines
SPZ-500 AP/FD
1985 Beech Super King Air 300
Registration: N79TE Serial Number: FA-0067
Total Time: 6,523 Hours Price: $1,650,000
Engines 269 Hours Since NEW!
ESP Gold!
WINGLETS !
Wing Lockers
Aft Body Strakes
Recent Leather Interior
EFIS
Bendix GNS-XLS Flight Management System
Traffic
T Tail Inspection Panel Kit Installed
Hangared in Austin, Texas
269 Hours Since NEW Engines
SOLD
SOLD
1981 King Air F90
Registration: N759FS Serial Number: LA110
Total Time: 4,550.5 Hours Price: $895,000
Only 4,589 Hours Since New
Engines: 1,098 Hours Since Overhaul 3,600 TBO
Propellers: 232 Hours Since Overhaul in May 2012
Collins/Garmin Avionics with WAAS GPS
Sandel EFIS
IHAS 8000 (Traffic and Terrain)
XM Weather Link
Hydraulic Gear, Ram Air, Wing Lockers, Spar Strap
Phase 1, 2 Inspections Completed in June 2013
Phase 3, 4 Inspections Completed in May 2012
Only Three US Owners Since New
Hangared in Austin, Texas
Sold Since June 2013
SOLD
2000 Socata TBM 700
Registration: N702AV Serial Number: 182
Total Time: 1,640 Hours
Only 1,640 Hours Since New
Recent Hot Section
New Paint
Garmin Avionics
WAAS
EFIS
RVSM Capable
Supurb Service Center Maintenance
High Service Bulletin Compliance
Only Two US Owners Since New
SOLD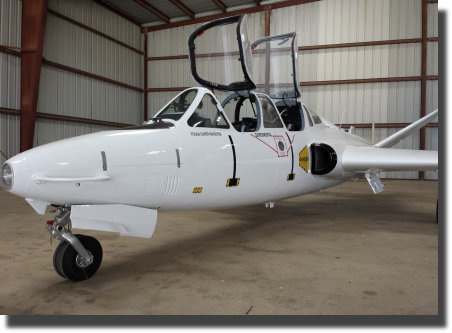 evenings: 512-255-5667

fax: 512-477-7682
phone: 512-477-4600
General Aviation Sales in Austin, Texas since 1976
SOLD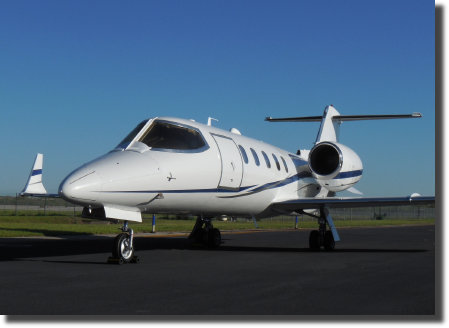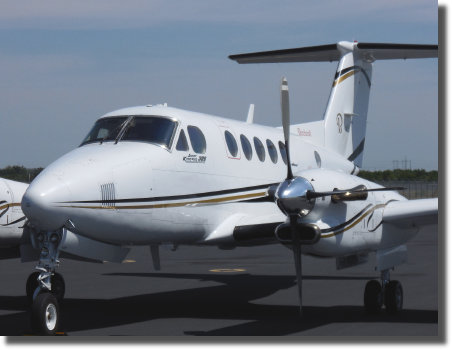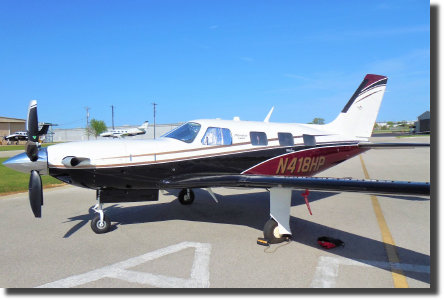 AirVenture Oshkosh 2010
{Copyright (C) 1985-2014 Austin Aircraft Sales, All Rights Reserved} Austin Aircraft Sales is a Bradford W. Lee Investments, Inc. Company
2003 Pilatus PC-12
Registration: N612J Serial Number: 494
Total Time: 2,156 Hours
Only 2,156 Hours Since New
Engine: 132 Hours Since Hot Section Inspection
Propeller: 132 Hours Since Overhaul in June 2013
Garmin 750/650 with WAAS GPS
King HF with SELCAL
King KMH-880 (MFD,Traffic and Terrain)
Eight Seats, Custom BMW Interior
Only One Corporate Owner Since New
Hangared and in Absolutely Prestine Condition
SOLD